Journalism Apprenticeship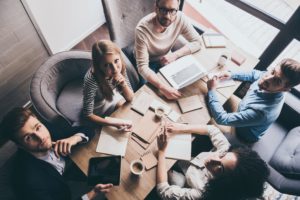 We are looking for a talented, driven and enthusiastic Editorial Assistant to join our editorial team. We are a successful and growing publishing business covering a variety of business-to-business markets, from security to confectionery manufacturing and international trade. We produce a large and diverse range of content on a daily basis, so no two days are ever the same.
The successful candidate will help to manage the editorial output of online news stories and social media, while also lending editorial expertise in other areas.
This will include planning, interviewing, editing or writing unique features and news stories across titles to ensure we reach the widest possible audience. In addition to publishing daily content on our websites, you will also post on our social media channels daily and work with the rest of the editorial team to ensure optimised coverage.
The successful candidate will also be required to work closely with the publications' Editor and Project Manager to ensure that all editorial and advertising content is supplied on time and delivered to the design team, while also making sure the company meets its editorial obligations.
The role is varied and we are looking for a keen journalist to join the team – you will need to be used to delivering high quality work under pressure and to regularly hit deadlines.
Key Responsibilities:
Write and edit in-depth and engaging editorial
Manage time and work seamlessly to achieve deadlines
Create and maintain strong working relationships within the team and wider industry
Respond to email and telephone queries from sales and design teams, and clients
Organise and plan content for websites and social channels via email, phone interviews and attendance to international conferences and trade shows
Help maintain online news across the portfolio, including SEO compliance
Represent the company to the industry at events across the globe
Maintain and boost the social media accounts related to your titles
Key Requirements:
Strong writing and English language skills, including interpersonal and formal
Be able to work as a team, but also have the ability to work autonomously
Strong SEO knowledge (preferred, but can be trained)
This is the perfect role for a budding journalist who wants to expand into business-to-business magazines and the publishing sector. Our magazines are sent worldwide to our subscribers and to some of the largest B2B events in the world.
You will be coached by PA Training – part the PA Media Group – where you will gain the industry recognized NCTJ Diploma in Journalism, and the Junior Journalist qualification. You will be undertaking modules in journalism, media law, public affairs and shorthand to ensure you have the skills you need to embark on your career. All tutors are senior journalists and editors with many years' experience in the industry.
Please apply now with a copy of your CV and cover letter.